Famous Dave's makes it easy to order a "tasteful" dining experience for your next event!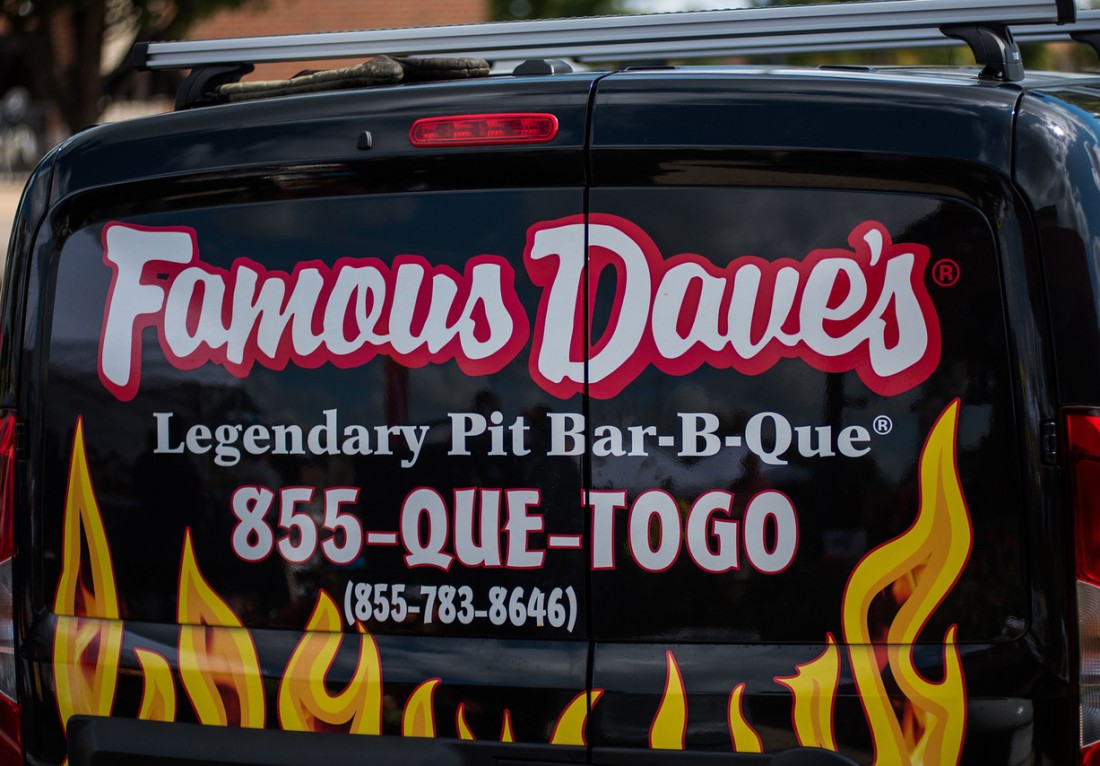 And we're happy to do it! Our Chicago catering team listens to your needs and helps you order just the right amount of food for whatever size party you are hosting. To get started, simply fill out the form on this page or call our Catering Hotline:
(855) 783-8646.
All of our packages come packaged for buffet-style service, including all the serving utensils, paper plates, plasticware, napkins, wet naps, and extra BBQ sauce at no extra charge. So , whether you prefer pick-up, delivery or full-service, we have your meal prep covered!

Famous Dave's BBQ catering service is ideal for any occasion!
Weddings
Company Picnics
Graduation Parties
Birthday Parties
Family Reunions
Office Luncheons
Holiday Celebrations
Retirement Parties
---
Chicago Catering Request
When you submit a request for a catering quote, one of our Catering Specialists will respond within 1-2 business days (* Required Fields). To speak to someone immediately, call our Catering Hotline (855) QUE-TOGO / (855) 783-8646.
---
We Love This Place!
One of my most favorite restaurants. Ribs are phenomenal. Price is reasonable. Service is incredible. Particularly, if you are being waited on by either J.R. or Tiffany. They are tops. Did I say we love this place? Try it out, you will too.Roberto