Looking For The Best BBQ Ribs Around Aurora IL?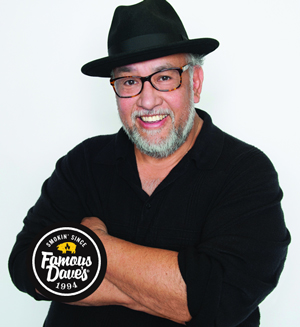 Award Winning Ribs from Famous Dave's in Chicago
Your bucket list is long. Maybe it's simple, like seeing the world's biggest ball of yarn or beating your own record for eating the most flavors of Baskin Robbins in one evening. Perhaps it's more ambitious, such as skydiving in Central America, waterskiing in Australia or living on Mars one day. (Hey, it's possible. Never say never!)
Thing is, we can't really help with any of those goals. What we can do is help you find the best BBQ ribs in the world ... not to mention right here in Chicago. And isn't that every meat-lover's goal: to eventually find the best version of every tasty grilled treat? Lucky you, because once you've eaten at Famous Dave's, you can check at least one item off your bucket list. Plus, you'll be all fueled up for that trip to Mars.
Why Choose Famous Dave's for Your Chicago Rib Fix??
We know you've got lots of choices when it comes to lip-smacking ribs. And sure, other barbecue restaurants might offer succulent, slow-cooked racks smothered in tasty sauce. Perhaps you've even got a family recipe you consider to be the best on Earth (and one day, Mars). While we can't blame you for your devotion, we can tell you that we've won more awards than any other barbecue joint worldwide, and that says something.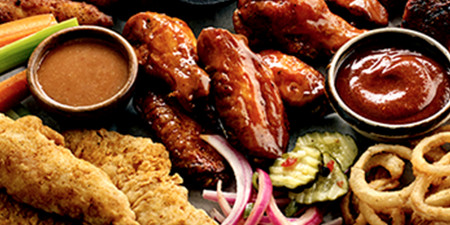 Maybe it just says we're good at fooling people into liking our ribs, but we'll take it. Our customers routinely tell us they've never had such good barbecue, and it's not just the entrees, either. We offer a huge range of appetizers, from onion strings and nachos to catfish fingers. Our sides would put any Southern barbecue competition to shame, while our desserts will round everything out nicely.
...Maybe too nicely, but if you need a minute, you're free to loosen your belt and stay awhile. Just like family.
Our success has earned us a devoted following and enabled us to open numerous restaurants in Michigan, Ohio and right here in Illinois. Believe it or not, our first barbecue restaurant only opened in 2003, but our instant popularity made it possible to rapidly open more locations for your dining pleasure. You're welcome, Chicago!
Hundreds of Awards... Because We Really ARE the Best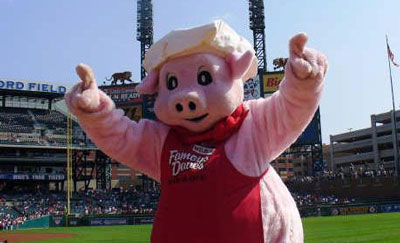 We can never help bragging when it comes to the awards we've won. Lots of restaurants say they're the best, but we have the distinct honor of actually being the best ... at least if you could the more than 700 awards we've won at grill competitions, in foodie publications and newspapers, and local media outlets. Even more prestigious is the fact that we've so far garnered 10 Restaurant of the Year awards and three Franchisee of the Year awards.
So when you want the best BBQ ribs, slow-roasted brisket or pulled chicken? You know where to come. Right here to Famous Dave's, where our expertly cooked meals are rivaled only by our cozy, family-friendly atmosphere and excellent service. Come find out for yourself today, call and put in an order for pickup, or get in touch to plan your wedding, corporate event or other celebration. No matter what you need, we're here to be sure you do it with barbecue by your side. Bucket list: achieved.