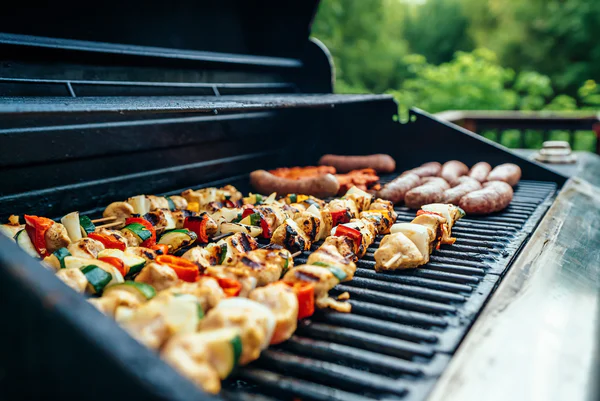 The weather may still be on the cold side, but it won't be long until spring comes! To ensure you're ready for the warm weather, we have some great BBQ tips that will enable you to wow all of your friends and family. After all, the past year has meant that gatherings have been seldom, so what better way to reconnect once we can? With that in mind, continue reading to find out more about how to make a great BBQ.
1. Start Off with Cleaning Your Grill
There is only one place to begin, and this is by getting your grill in great condition. There are some key things to do:
Clean grease drippings on exterior surfaces
Carefully scrape the interior of the grill using a putty knife
Clean the grill warming racks
Clean the heat distribution system
Clear the burner tube to make sure there are not any blockages
2. Create a Comfortable Seating Area
Not only do you need to make sure that your grill is prepared, but you will want to organize a comfortable seating area. Create a space whereby everyone can sit together, enjoy good food and conversation. You don't need to spend a lot of money to create this sort of environment. A few comfortable and plush cushions and an open space is all you really need. You can get affordable outdoor dining sets online if you do not have one already.
3. Think About Your Exterior Lighting
Many people forget about the garden lighting until it gets to a spring evening and the sun goes in. Suddenly, you're sitting outside in the dark with your guests. Not ideal, right? Planning your outdoor lighting is important, and it does not need to be difficult. There are some great options out there, such as solar lights, which work by using the sun's energy to light your garden.
4. Create a Herb Wall
Another great idea to prepare your garden for spring BBQs is to create a herb wall. There are a lot of benefits that are associated with this. Not only does a herb wall mean you can create some incredible BBQ dishes, but it will look amazing and it will also ensure that there are amazing aromas flooding into the outdoor space. What herbs you decide to grow are up to you; there are plenty of options. This includes rosemary, oregano, parsley, spring onion, thyme, mint, basil, and coriander.
Choose Famous Dave's for Your BBQ Meals
So there you have it: some of the tips to consider when it comes to putting on a great BBQ for all of your family and friends. Use the advice that has been presented above to make sure that your home is ready for the fun spring BBQs that lie ahead. Take a break this weekend and get great BBQ without the work from Famous Dave's. Give our team a call today to get started on your meal.