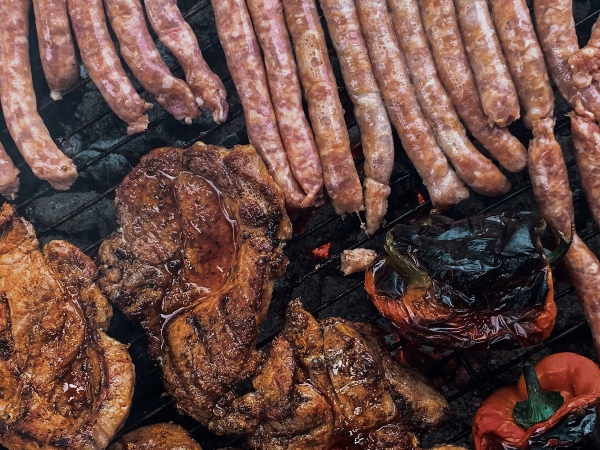 There's nothing quite like a barbecue for bringing friends together and celebrating delicious flavors. The quality of the ingredients has a role to play, but the way you cook your food and look after your grill are also essential. In this article, we'll offer some proper grilling tips and basic cleaning and maintenance advice to help you become the best barbecuer on the block.
Tips for Cleaning and Maintaining Your Smoker
One of the golden rules when rustling up a fabulous feast on your smoker is making time to clean and maintain your equipment. You may have heard that greasy debris and ashes enhance flavor, but the kings and queens of the grill amongst us know that cleaning is key. Below are some top tips to help you keep your smoker in pristine condition.
Cleaning After a Long Time
If you haven't cleaned your smoker for months, and there are visible deposits, it's wise to set aside time to get to grips with cleaning. Lay down a tarpaulin, arm yourself with gloves and brushes, and gently wipe away the excess grease. Take care not to be too vigorous when cleaning and avoid using abrasive cleaning products, as you don't want to damage the protective coating of the smoker. Resist the temptation to employ force when cleaning, especially with water. Jet washing is not advisable for pellet smokers and grills. Remove the grease catcher, dispose of excess grease and fatty deposits.
If your smoker has been out of action for a long time, it may be beneficial to do a clean burn to make it easier to remove deposits. Make sure all the vents are open, keep your smoker away from anything combustible and keep an eye on it at all times.
Cleaning Tips for Frequent Use
In an ideal world, it's best to clean your smoker after every use. This will save you time and effort further down the line and help to maintain your smoker. If you clean the grill every time you use it, you should find that gently scraping or using a brush to wipe the surfaces clean does the trick. High heat loosens grease so it's best to clean while the smoker is still hot. Take care to protect your hands while you clean the smoker. Using long-handled utensils is beneficial. Once the smoker has cooled, you can check for any signs of debris or staining on the external shell and wipe clean. If you use foil for your drip pan, wait until the next day to remove and replace it.
Easy Smoker Maintenance Tips
We all want our grills and smokers to last as long as possible. While cleaning and maintaining a smoker may not be as exhilarating as cooking up a storm, it is essential to get the best results and prolong the lifespan of your smoker. Here are some simple ways to keep up with maintenance:
Remove ashes after every use
Clean your smoker frequently
Avoid using abrasive utensils
Store your smoker safely and securely away from environmental hazards when not in use
Use steel wool to gently buff patches of rust
Choose Famous Dave's to Experience Award-Winning BBQ
Cleaning up is rarely anyone's favorite chore. A grill won't clean itself, but doing a few things after cooking can help extend its life. Or, skip the hassle and come into your local Famous Dave's for reliable BBQ. Our award-winning sauces and savory entrees will be a great example for you to try to cook up next time.