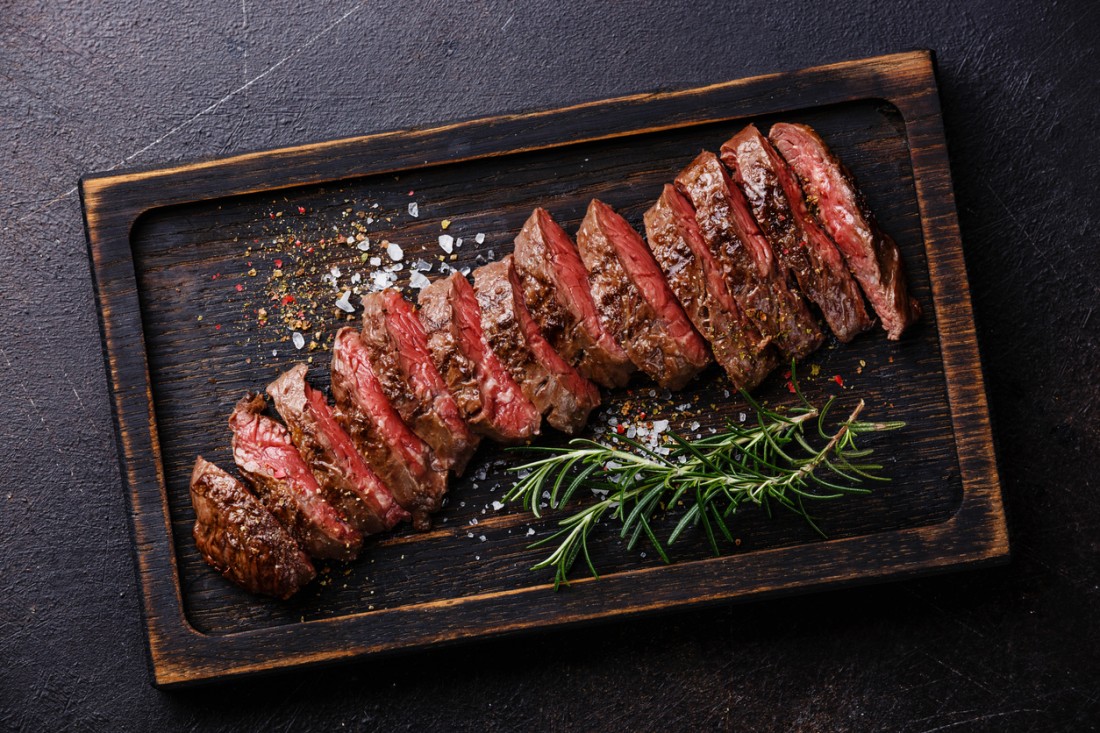 Charcuterie boards are all the rage, and every Millennial and Zoomer across the country are creating new ways to incorporate this age-old tradition into their next get-together with friends. What once were simple and elegant cheese boards are now trends to see who can be the most creative with food. From "color" boards (where each guest brings a board of foods dedicated to a specific color) to breakfast and dessert boards, charcuterie boards have taken on a life of their own.
If you're looking for a fun new way to make food the centerpiece to your next night-in with friends and family, take a look at Famous Dave's twist on charcuterie—BBQ boards.
Charcuterie with a Twist
Wow your guests and take snacking to a whole new level with a BBQ "charcuterie" board. This trendy way to serve up delicious meats is the perfect opportunity to showcase your many talents in the kitchen. Choose from filets and New York Strip to pulled pork and ribs; cook them any way you like—on the grill, smothered in sauce, or in the oven—and rearrange them on a large platter or cutting board to serve to family and friends.
If time is of the essence, but you still want to impress, Famous Dave's is here to help! With our large selection of award-winning ribs, pulled pork, wings, brisket, and more, you can order a large serving to-go and create a unique board that suits even the pickiest eaters.
The Perfect Pairings
No charcuterie board is complete without complimentary items. Choose cheeses, sauces, and toppings to compliment your proteins without overpowering them. Consider what you might add to your meal when you indulge in steak—bleu cheese crumbles, sauteed mushrooms, caramelized onions, and more. If that's not enough, take things up another notch and supply crisp slices of various breads and sauces to elevate the tasting. Other items you may want to consider include:
Veggies:

grilled zucchini, asparagus, mushrooms, onions, corn

Sauces:

horseradish, spicy mustard, steak butter, jams or jellies, homemade chorizo, bbq sauce

Charcuterie classics:

olives, sun-dried tomatoes, bell peppers, roasted peppers

Fruits:

dried apricots, grapes, apple slices, figs, grilled pineapples

Unique additions:

cornbread, pickles, coleslaw, jalapenos, mac and cheese
Placement Matters
When arranging your BBQ charcuterie board, there are a few things to keep in mind. First and foremost, the meat is the star of the show, so to be sure there's enough space on the board and place all meat first. We prefer to arrange meats on the edge of the board rather than in the middle, but the final placement is ultimately up to you. Be sure to put any liquid-based items into small bowls (like sauces or coleslaw) and place them on the board. Finally, your additional snacking items, such as pickles, jalapenos, bread, etc., will fill the remaining spaces.
However you choose to rearrange your BBQ charcuterie board, have fun with it! The whole purpose of a smorgasbord such as this is to celebrate the meats, cheeses, and other side dishes that have been neatly arranged for the enjoyment of your guests! Indulge in savory meats accompanied by delicious sauces, veggies, and more while making memories with friends!
Let Famous Dave's Be a Part of Your Next Charcuterie Night
At Famous Dave's, we believe BBQ should be a staple in every household, regardless of how it's enjoyed. For your next charcuterie night, let us be a part of it by providing a delicious variety of meats and sides. Our immense selection of bbq classics could be the perfect addition to your fun night with friends. Call in a carryout or schedule catering and have Famous Dave's as the main attraction for your special night!