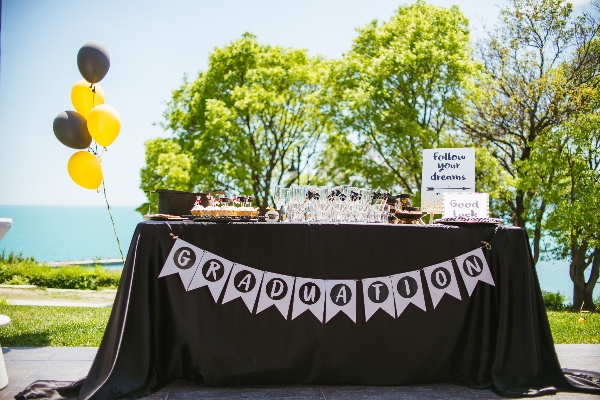 With your graduate's time in high school coming to a close, it is time to party! You have so many options to explore with the party to give them a last get-together with friends and family before everything changes. If you are on the lookout for combo parties you could opt for a "Dads and Grads" party to give some attention back to the papa. Or try combining parties by collaborating with more than one graduate, so nobody feels too spotlighted.
With all these options for your upcoming grad party, it can be helpful to figure out your food situation. A theme can help narrow your plan so you can focus on your guest of honor and the big day! Check out our food theme ideas below.
Ball Game Special
Gameday is always fun for the sports nut who's finishing up high school, their friends, and the whole family. Tap into any sports interests your graduate has and use that to get ideas for decorations or games. If there were any team meals, maybe you can bring those to the last high school hooray. Or go with a more traditional "day at the ball game" theme with popcorn, hot dogs, nachos, sausages, and more.
Grilled Grab Bag
You can (and we believe SHOULD) grill just about everything. From burgers and hot dogs to roasts and racks of ribs, the meat gets better on the grill. But don't stop with the meat. Veggies and fruit taste great fresh off the grill. Try burgers, hot dogs, watermelon, mushrooms, pineapple, coleslaw, and potato salad to lay out your meal.
Down South BBQ Style
Bring out the smoky sauce and hickory smell for the BBQ lovers. Dry rubs and marinades will take your meats to the next level before you begin the grilling part. Any meats can get a little something extra with some prep work, but consider the following on your graduation party table: BBQ chicken, brisket, and pulled pork sliders.
Make Your Graduation Party a Success with Catering from Famous Dave's
Famous Dave's DMV dishes up the award-winning grilled food for the whole family in our restaurants and as catered offerings for parties. Tell us the theme you want to achieve for your graduate, any dietary restrictions, and we will provide the food that will make everyone love the party.