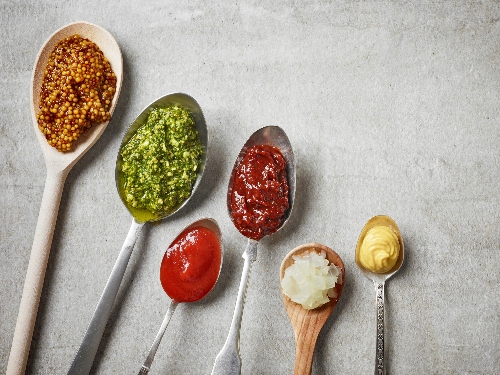 In the BBQ business, we love our options. Even our toppings have options! Your BBQ meats get their flavor from the type of meat, the cut of it, and the cooking technique used, such as smoking, slow-cooking, searing, and more. Another aspect that adds the second punch to the one-two combo of flavor is what you put on it.
From BBQ dry rubs to the marinades or wet rubs to the sauces, there are many approaches to adding additional flavor to your meal. Most people don't know the difference between these three toppings. Let's explore each so you can be the grill king, no matter if you are the cook or you prefer your meal at a restaurant.
BBQ Dry Rubs
Sometimes simply called a "rub," BBQ Rubs refer to rubbing dry spices onto meat before you cook it. This technique seasons and flavors the meat and seals the juices inside the cut. Adding a dry rub to your meat gives you a crispy outside and a delectable inside.
Dry rubs start with a base of salt, sugar, and paprika. From this foundation, you can add any herb, spice, or blend to create different nuances in your flavoring. Get the best out of your dry rub by cooking in dry heat such as smoking, grilling, or pan-frying.
BBQ Wet Rubs or Marinades
Many people have heard of marinades, but experienced grillers often call these wet rubs. Similar to dry rubs, marinades add flavor and help tenderize meat during the prep stage before cooking.
The difference comes with the addition of liquid to the spice blend. The juices and acids in the marinade help to break the meat down, preparing it to absorb the flavor. The meat will soak in the mixture for several hours so all the flavor trickles inside the meat. Meats such as chicken or pork that dry out easily benefit from wet rubs. Marinades are best for limited cooking time, but longer prep time is available.
BBQ Sauces
After you finish the cooking, then look for the sauces. Sauces add flavoring just when and where you need it. If used during the cooking process, sauces would end up acting like marinades.
Get Dry Rub and Marinated Meats Flavored to Perfection at Famous Dave's
There you have it, the most important info on dry rubs, wet rubs (or marinades), and sauces. Go out and try it on your own when you have a grilling night. Here at Famous Dave's, we believe in our smoking and cooking process. Our food stands on its own. To take your flavoring to the next level, try out one of our signature sauces including:
Rich & Sassy® Mild
Buffalo
Devil's Spit®
Wilbur's Revenge®