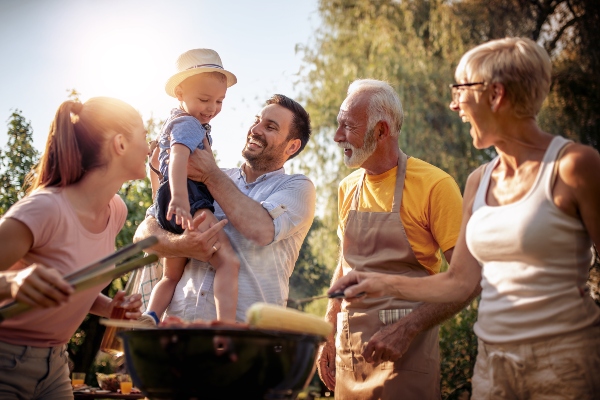 Nothing beats a tasty BBQ, and what better way to enjoy BBQ food than a family rib cook-off? If you've never held a cook-off before you're probably wondering where to begin. To help you plan an amazing event, check out these five ideas for your family rib cook-off.
1 . Determine the Rules
To arrange a family rib cook-off, you've got to determine the rules. Some people choose to run their BBQ cook-offs as a sanctioned event. So what exactly is a sanctioned event? A sanctioned cook-off adheres to the rules of an official BBQ competition. Several organizations host these, including the KCBS's BBQ competitions. If you choose to host a sanctioned competition, you need to follow the official BBQ cook-off rules. It can be plenty of fun to do it this way but bear in mind, you have to pay to run a sanctioned event. You might prefer to get creative and make up your own set of rules.
2. Figure Out a Theme
The next step is to figure out your theme. For example, you might like to try and raise money for a charity? As part of the theme, you'll also need to think about what you're going to cook. Some BBQ cook-offs focus on cooking BBQ ribs only. Other cook-offs decide to have different categories. A few other options might include chicken wings, burgers, sausages, or pulled pork. Perhaps you'd prefer an extra special theme whether it's a Hawaiian Luau or a Texan BBQ cook-off.
3. Plan Ahead
To host a great family rib cook-off, you've got to plan ahead. There's plenty to do, from figuring out the venue, to sending out the invites. You've got to sort out the decor, and shop for your ingredients! If you're hosting a small cook-off with your family and friends, it's a little easier to plan. Small cook-offs make the most sense with social distancing guidelines, so you can keep people safe while still challenging them to make the best BBQ ever!
4. Find the Judges
If you're going to have an awesome cook-off, you've got to find some great judges. If you're running a sanctioned event, you won't need to worry. The organization will find your judges for you. If you're running your own event, you'll need to find judges by yourself. Perhaps there's a cooking whizz in your family who really knows their BBQ.
5. Party Touches
A BBQ cook-off needs a little atmosphere. You'll want great music, some games, colorful decor, maybe even a band. Do any of your family members play an instrument? If you're raising money for a charity, all this effort will raise the profile of your event.
Perhaps your family cook-off just for fun. Even so, party touches are a great way to create a memorable family gathering. So what are you waiting for? It's time to perfect your bbq ribs recipes.
Get Help with Your Family BBQ with Famous Dave's
Planning a cook-off is plenty of fun in the summertime. Once you've hosted your first cook-off, you'll be keen to host plenty more. If you need some inspiration check out Famous Daves. Here you'll find award-winning ribs and delicious chicken wings. Famous Daves isn't just any other BBQ Ribs joint, they also sponsor plenty of events in the local community. Whether dining in or adding some sides or sauces to your event, Famous Dave's has you covered.